NHLGamers,

The first championship of the 9th iteration of ECL was crowned last week and how suitable it is that this was done in our newest division - Neo. ECL 9 Neo is aimed to be a great stepping stone into competitive virtual hockey and we believe that it has served its purpose well during the inaugural season. The eventual champion ended up being Olympia, who had an outstanding campaign and remained one of the strongest teams of the division throughout the season.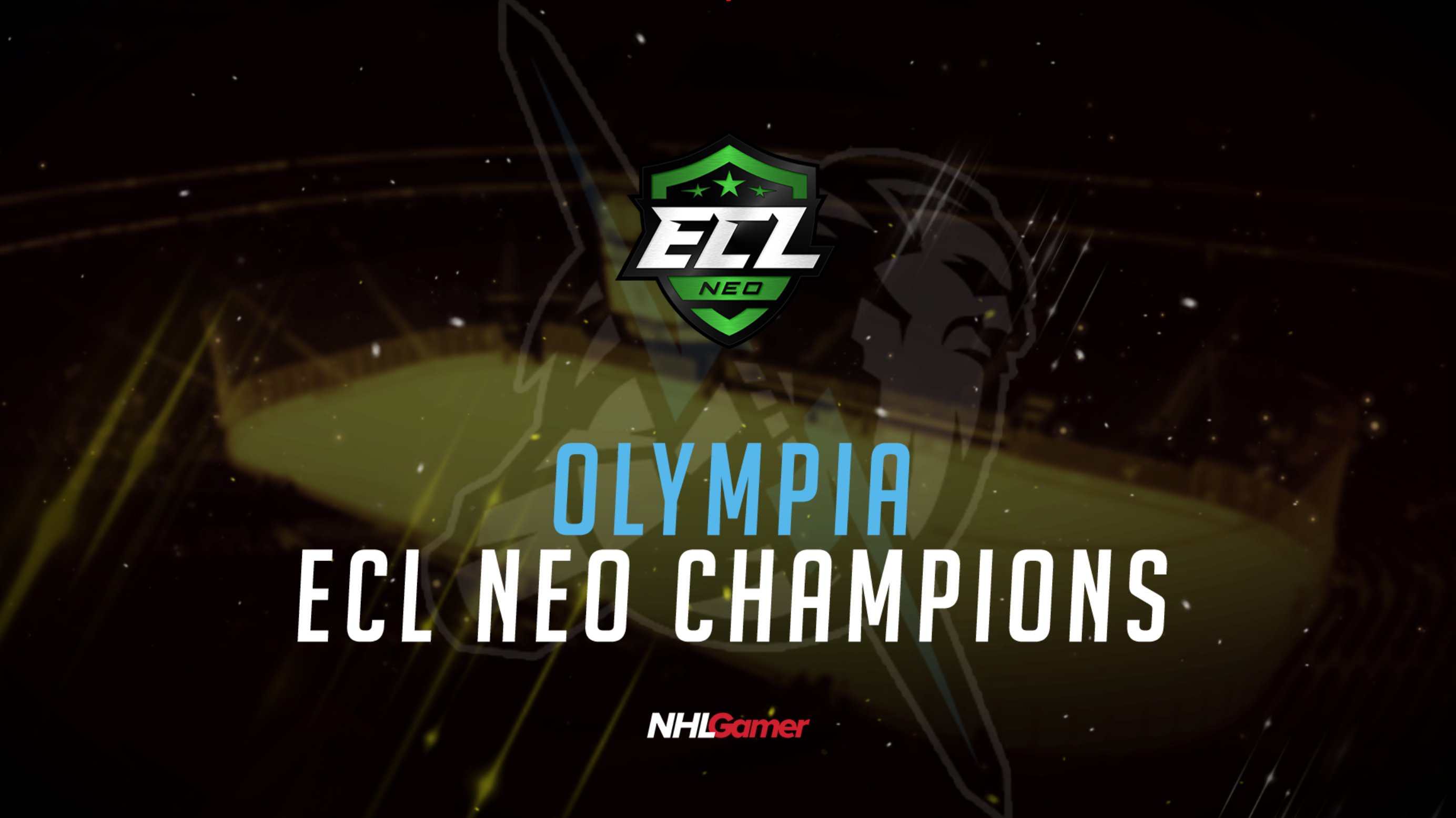 Olympia 🏆
Group stage record: 11-3-2 (8th)
Round 1: vs KulmalaHengaus (9) 3-1
Quarterfinals: vs Eliel Kings (3) 3-1
Semifinals: vs Kuutamokiekko (1) 3-0
Finals: vs TanssiiTuhtienKansa (4) 3-1

GOALIES
#66 B. Mess - @Bloodymess_666
DEFENSEMEN
#6 P. Chantres - @Hendrixxxx (Gettoblaster80)
#83 J. Tähti - @Teamplayer (BlazingKnight83)
FORWARDS
#2 S. Tjulin - @sonny (sonnys2profil)
#4 P. Hägerström - @Hagerstrom_99
#18 C. Macaroni - @BeastBenn14
#21 A. Hags - alleftw
#91 C. Karlsson - @SWE_KARLSSON16

The finals between Olympia and TanssiiTuhtienKansa were outstanding and hard fought games, which were broadcasted at the NHLGamer Twitch-channel. @Tougie24 and @Cyn blessed us with their presence and put forth a great effort in the commentator booth. If you missed that action, you can watch it again here:
 

NHLGamer would like to extend a warm thank you to all participants and viewers, congratulations to Olympia on the first ever ECL Neo title!